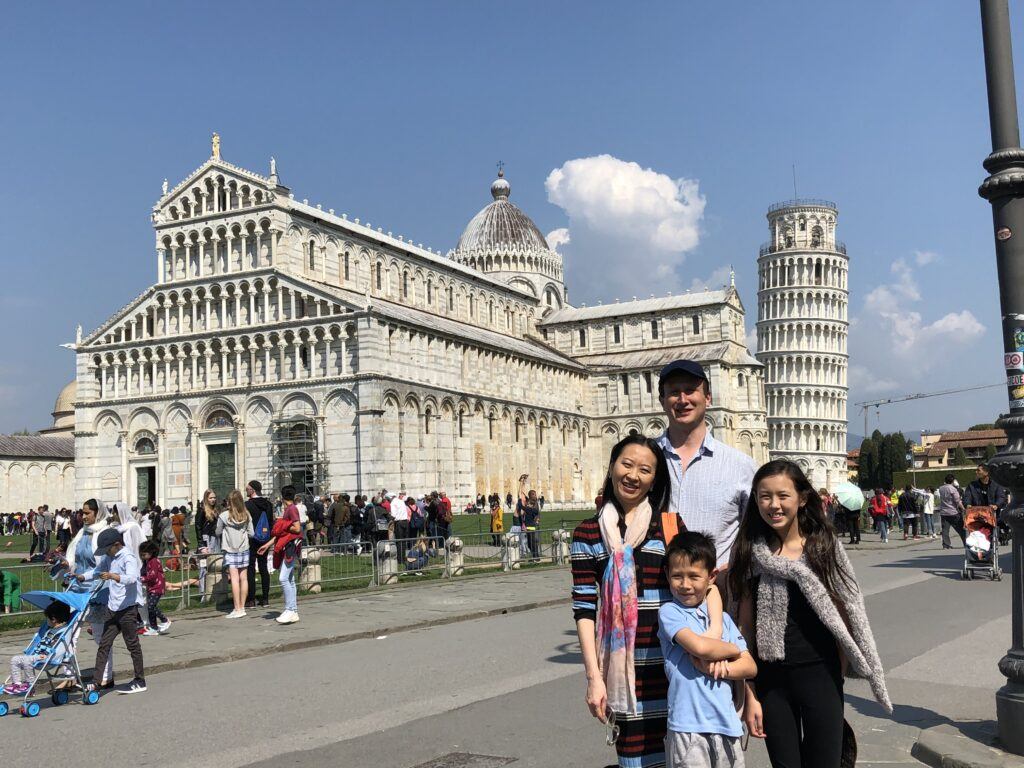 ABOUT KS VIRTUAL FINANCE
Hi, I'm Kitty Smith, I am the owner of KS Virtual Finance and I look after all matters financial to your UK business.
Family Background
My parents were survivors of Chairman Mao's Cultural Revolution and they disagreed on whether or not he is a good leader. I've been fortunate enough to grow up in an environment where education, intellect, and personal development are encouraged because my family has that work ethic instilled in them from the traditions passed down by their ancestors.
My parents were always there for me when I needed them. They supported my dream of studying in the UK, and now I'm living a happy life with my Scottish husband, 2 children, and all the benefits that come from being an ex-pat!
My Career Journey
I started my first UK job as an accounting clerk in 2003 and I enrolled for my professional AAT (Association of Accounting Technician) study. When moving up from purchase ledger to credit control and cash manager, it reminded me that while career success is important – life experience should not be left behind.
Consequently, when nearing completion of my qualification with only one course required-I took an opportunity into managing larger companies like those making £60 million turnover per year with more than just their financial needs but also employee well-being at heart!
The next career move gave me solid accounting experience that I was eternally grateful for. After 9 years in a high-tech media and production company, ADI UK Ltd., where I learned to extend my all-round skills from managing financial teams to setting up the company's pension scheme, aiding the finance director with strategic decisions of our multi-million-pound business; it was time for something new again so in 2019 I took on an exciting opportunity at a well known local brand e-commerce business as their Financial Controller – taking care of everything from daily operations, budgeting, and forecasting activity plans.
Big Change
I've always been someone that thrives on a challenge and I loved working in different roles where there was something new to learn. But when an opportunity came up, it felt as if everything aligned for me: the skills I have from my previous work experiences matched what this small business needed just at the right time with growing demand. So after some thinking about how much entrepreneurship sparks within me, here we are, I started KS Virtual Assistant in 2019. (Now rebranded to KS Virtual Finance).
It has been a fun ride from the very beginning, I have had many clients and doubled my income in six months. What is most valuable to me about this job is building relationships with small business owners as they are more appreciative of what we do for them than even people who work at bigger companies.
I'm a people person. I pride myself on being approachable, conscientious, reliable, and organized for my clients to make their lives as easy as possible. No task is too big or small in the office – whether it's bookkeeping, taxes return emails sorting phone calls web content everything else you can consider it done!
I like to think of every client interaction with an open mind so that I do not miss out on any possibilities; after all, we are here because business brings us together!
Here at Your Service
To view my services, please see my Service page for details, and just get in touch with me for a quote through whichever channel suits you the best.
WhatsApp: 00447724419551
Email: info@ksvfinance.com