Introduction
Xero is a very powerful tool when it comes to managing your business online. The most useful for me is the direct bank feed. Xero can connect to your bank securely to get bank statements daily, so you can reconcile your bank and give each transaction a category, which later on forms your Profit and Loss and Balance Sheet for your company or your self-employed business aka sole trader business.
My name is Kitty Smith, owner of KS Virtual Assistant, I help small businesses to manage their daily bookkeeping and filing of their tax returns. I use Xero daily, hence this post to give reader some tips on how to use Xero on bank feed.
Xero Bank Feed Connection for The Co-operative Bank
In this post, I will be talking about tips on how to do Xero bank feed connection for The Co-operative Bank.
We all know Xero has the ability to connect various high street banks, the common one that we all know about are Santander, Barclays, HSBC, NatWest, or Bank of Scotland etc.
These banks are relatively easy, as soon as you type in the bank name, they will appear on the list, and you only need to follow the on-screen steps to get to the stage where you will be taken to your online banking portal, which you will be able to use your normal credential to log into the bank, the Xero bank feed connection will achieve that way.
Through this Xero bank feed connection, you will be able to see your bank statement lines inside Xero, and do your bank categorisation and reconciliation daily, but there are some banks that only recently rolled out digital banking, their bank feed connection process is not as straightforward as the above-mentioned banks.
Find Your Bank
That's the reason why I want to talk about the process on how to do Xero bank feed with The Co-operative Bank. The process for Xero Bank Feed connection is not just like any other common banks' process. After you select 'Add bank account', type in the bank name in the box, here, for The Co-operative bank, the trick is what you type in really matters for the next step.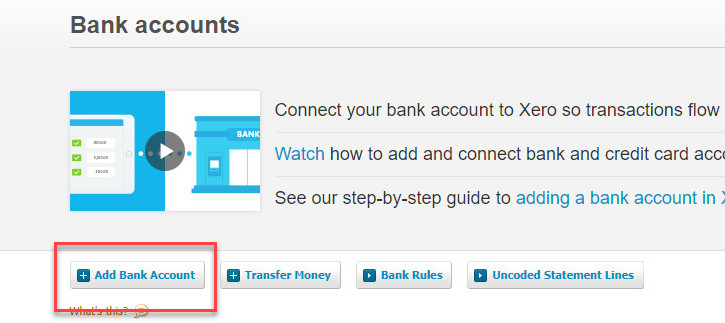 Here is where I want to tell you how I made the mistake, I typed in 'Co-operative' in the bank name box. Immediately there's US Bank called Co-op appears, and it confused me and I thought Xero doesn't have the right Co-operative bank in its system.
Only later on, I tried again with 'The' at the beginning, then 'The Co-operative Bank' appeared!
Xero is based on Salesforce system, so it uses a lot of AI in its search function. So the wrong start would not get you anywhere! So don't short the bank name for any Xero bank feed you do!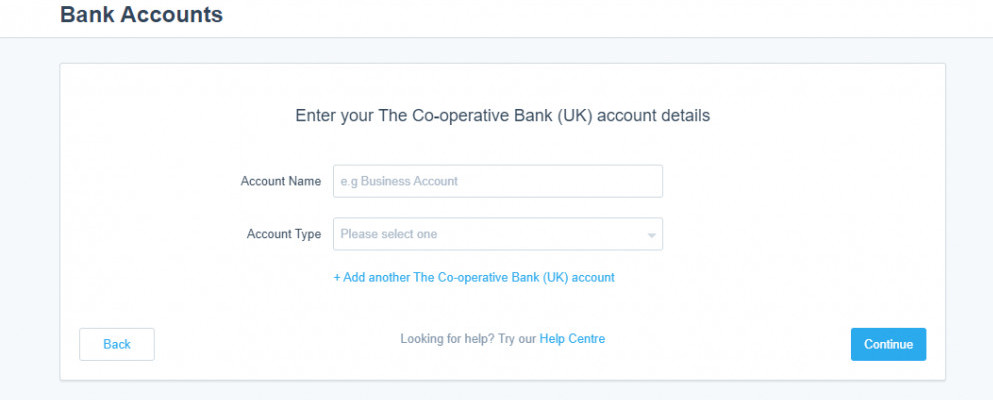 Direct Bank Feed Form
The next step is really promising, the option appears for you to enter your 'The Co-operative Bank' account details. After entering into Account Name, and Account Type (option is Day to Day, Credit card or other), you click on 'Continue'.
Here is the difference coming in.
You CAN'T do Xero bank feed with The Co-operative Bank right away, there's an option called Direct Bank Feed Form.
What you use this Direct Bank Feed Form for, is that you fill it out the details on the form and send the form to The Co-operative Bank inside Xero.
That's the major difference from other high street banks. Please see the screenshot showing below: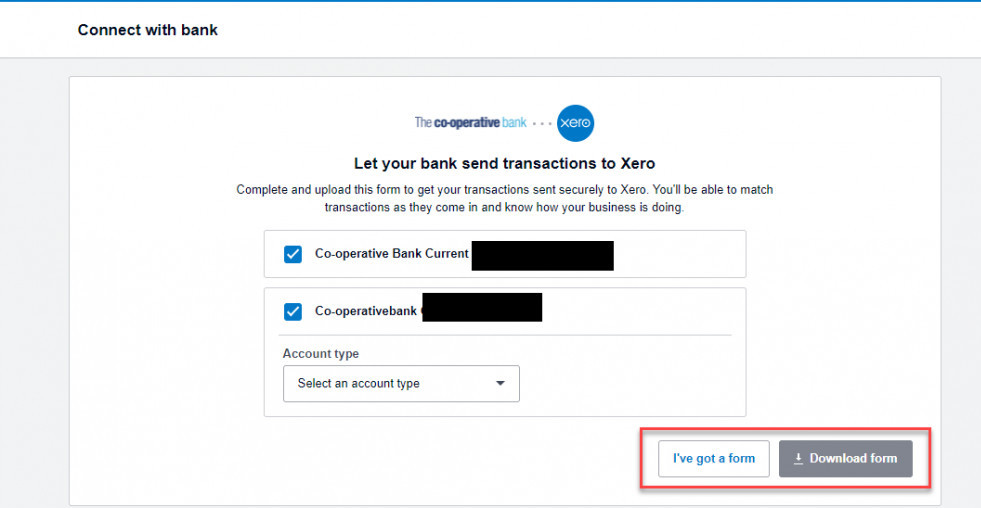 You either choose 'Download form' or 'I've got a form'.
Download form
This is the option for you if it's the very first time you were trying to connect The Co-operative Bank in Xero. The Direct Bank Feed Form is provided by Xero to let you fill out the details, then let the director of the business (or yourself if you are the owner) sign the form.
To do this, you click on the button 'Download Form'. Wait for the form to be downloaded, usually at left-hand side bottom of the screen (this is for Chrom, other browsers might be different).
It is a PDF format form, after your client or yourself filled it out and signed. You save the pdf onto your personal PC or laptop.
If you or your client uses an e-signing enabled PDF version, you should be able to sign the PDF file and then save it for use later. Or you will need to manually print the form, sign and scan the form, also save it as pdf to upload to Xero later.
I've got a form
You simply go back to Xero – Accounting – bank account, find The Co-operative Bank you added, and click on 'I've got a form'.
This time you will be prompted to a location to upload the signed form and then click on 'send to the bank'.
This is the point I have got to so far, with The Co-operative Bank Xero bank feed process.
What happens now, is that after you uploaded the form to Xero, Xero will directly send the form to The Co-operative Bank on your behalf, and the bank will authorise the request and come back to Xero.
The authorisation will grant Xero the access to get the bank feed from The Co-operative Bank.
The Waiting Game
This process, for some of you, might not be aware, will take 10 days waiting time.
Yes 10 days, I know.
For a person like me expecting instant connectivity, I don't consider this a good process at all.
But again, Xero can only do what the banks allow it to do. So perhaps this is not all Xero's fault. We just have to be patient with the bank.
I have only done my very first Xero bank feed with The Co-operative Bank for a client, so watch this space, I will feedback on the outcome of the Direct bank feed and how many days we actually waited.
To Be Continued…
I will follow up on this post shortly.
For people who benefit from this post, I'd appreciate you comment below to say what issue you encountered, and positive or negative points you get from this.
Thanks for reading. For my service list on helping small businesses, please click here.